The type book utilizes display and body copy. The goal is to consider the form and function of the text, breaking out of ordinary patterns by examining radical approaches in image-making, typography, and typesetting. Words and language are collateral and the spreads are essentially typographic.
The typography is bright yellow for the viewer to heed the call. A combination of heavy sans-serif and brush typefaces balance the importance and raw expression of the lyrics. The blackletter type used for the speech evokes dictatorship and Nazi propaganda.
The text is a strong contrast on top of black and white images inspired by the lyrics. The alignment of text is random and inspired by the lines of lyrics on each page. Sometimes it is fluid and dances around the images in the background. Sometimes the text is diagonal to evoke motion.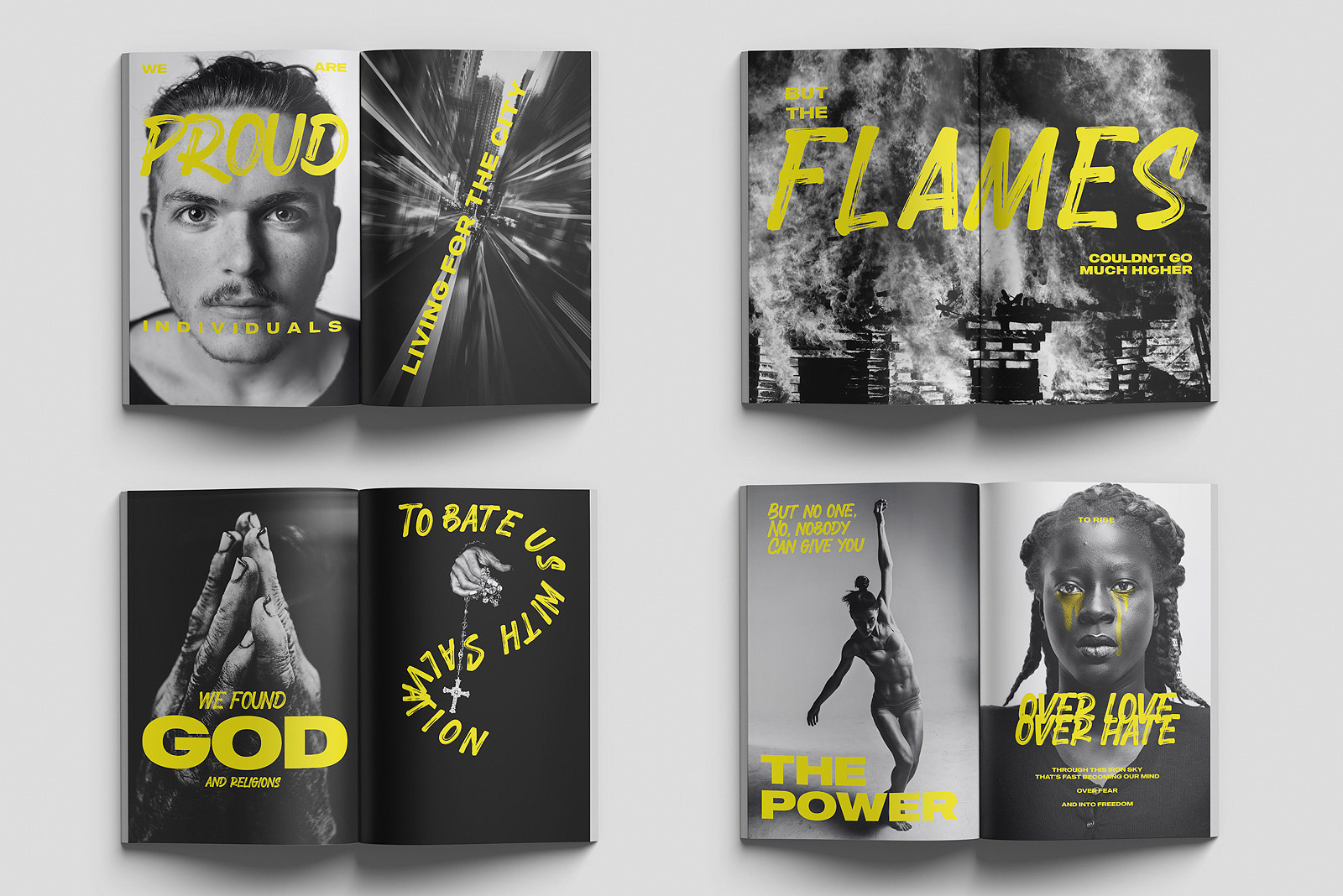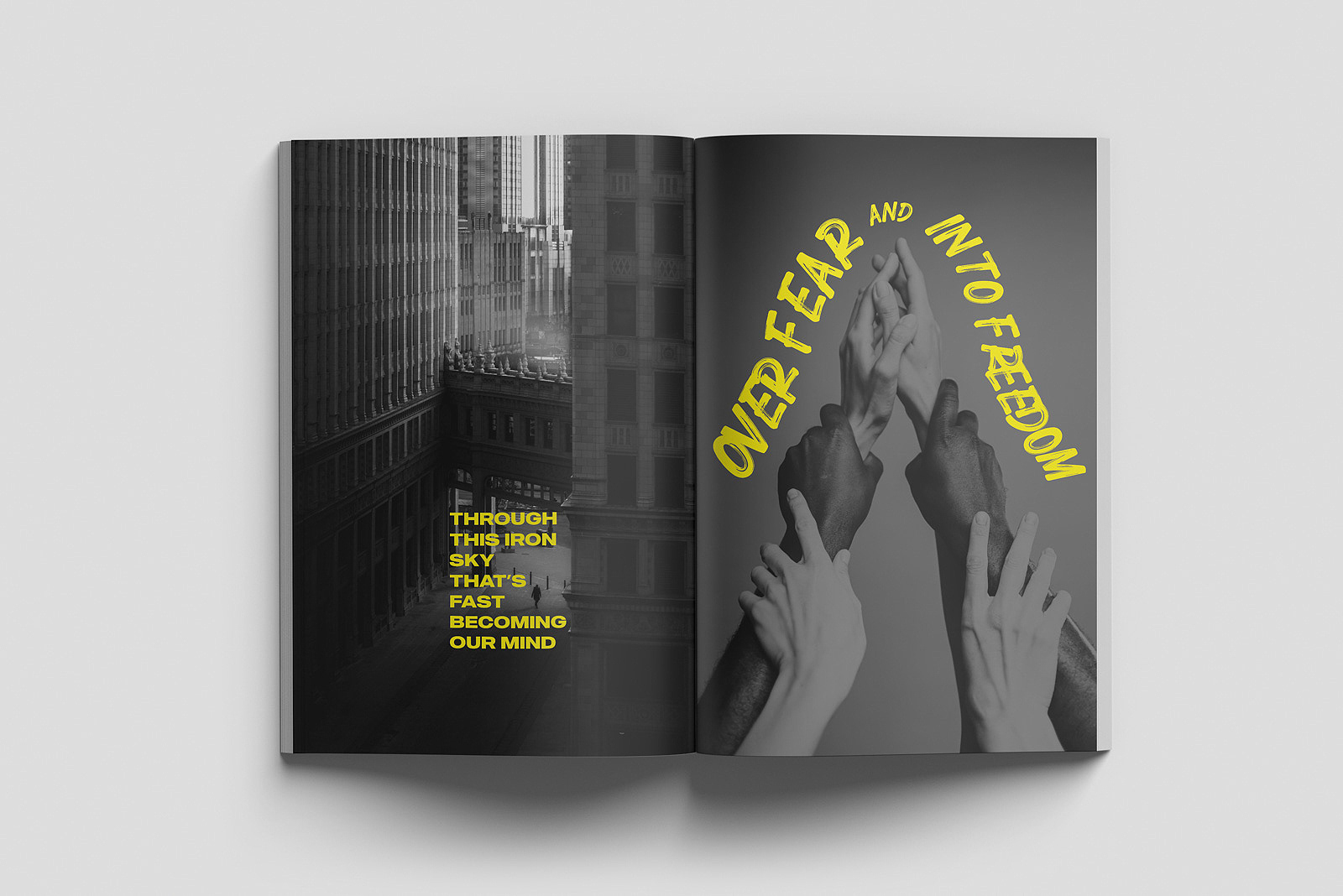 Iron Sky is a song by Paolo Nutini, from the Caustic Love album. A six-minute song urging leaders
to turn modern fears into freedom. The climax of the song features a sample from Charlie Chapin's speech in his 1940s film, The Great Dictator, which was a spoof of Hitler. The movie was made at the beginning of World War II when no one had any idea of what Hitler was about to do.