Photo bombed by a motorcycle club event at the hotel. 

As we were walking out of the hotel to do our bride and groom portraits, we walked right into a party of bikers on the front lawn of the Hard Rock Hotel. The band was playing the theme song from Sons of Anarchy. And the crowd was yelling at us to come over and take a photo with them. How could you pass up an opportunity like that!! So we get this shot and then they ask if we want to go up on the zipper lift they have set up to take another shot....UMMM YUP! 
AND THEN...
All the guys pick up the groom and carry him on their shoulders!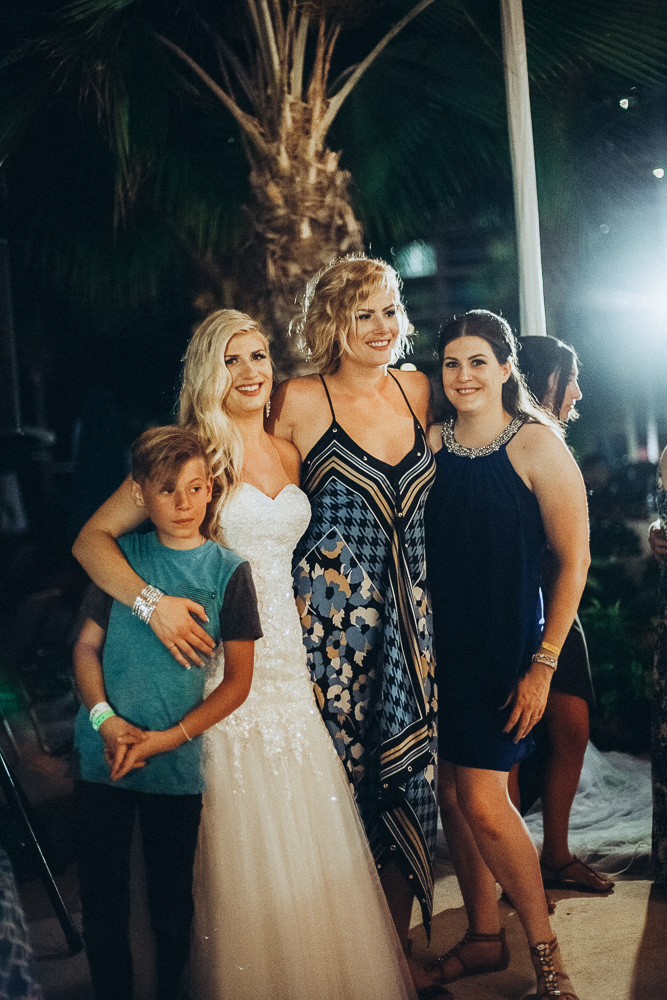 Fire Dance Performance
All the guest at the wedding where treated to a private performance. A great way to end the evening. 
Trash the Dress / Day After
Courtney had this planned out. She brought a second dress with her on the plain to do her Trash The Dress Session in.